SalmanSpiritual.Com is committed to promote and advance the development of spiritual and intellectual potential of human beings which leads to the inner vision of the Truth within oneself. We think that human beings have to first make peace with God within themselves and then extend this everlasting peace to their fellow human beings.
Contact addresses
SalmanSpiritual.Com
Edmonton Region, Alberta
Canada


E-Mail: noor-allah@salmanspiritual.com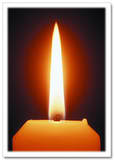 The lit candle represents the Light of Imamat. Let us actualize this Light into our spiritual hearts, heads, & consciences so that we may also be able to submit spiritual & luminous nazranas in the Diamond Jubilee.
Resources for Personal Search