Bismillahir Rahmanir Rahim
In the name of Allah, the Most Beneficent, the Most Merciful.
SalmanSpiritual.Com :: Towards the Inner Vision of the Truth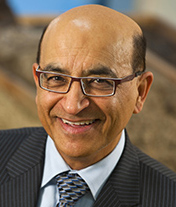 Dr. Noorallah G. Juma
Founder :: Author
SalmanSpiritual.com
This subdomain has Holy Quran, Holy Ginan and Dhikr interactive resources. You can search Holy Quran translations; learn about selected Surahs and Ayats; explore collection of Dhikr Tasbis mp3 tracks with explanations; and execute Anant Akhado, Anant Naa Nav Chhuga and Moti Venti recitation projects from the e-Resources link.
This subdomain is for Enlightenment Posts. All posts published from 1999 to present, which are listed in knowledge directories on the Salman Spiritual website at the present, will eventually be accesible from this subdomain. You can access spiritual knowledge through 'Enlightenment Posts' and 'Knowledge Bank' links.
Ardent Prayers
May NOOR Mowlana Shah Karim Al-Hussaini Hazar Imam (a.s.) grant peace, prosperity, happiness, barakat, higher spiritual enlightenment, spiritual & luminous tayid (help) and empowerment to you, your family, your Jamat and the worldwide Jamat! Ameen.
May we all be blessed with many, many Batini-Noorani Didars in our personal search for higher spiritual enlightenment through the Noor of Mowlana Hazar Imam. Ameen.
Rakh Mowla je Noor te Yaqeen (Certainly, we trust in Mowla's Light only)
Haizinda — Qayampaya
(Our Present Imam is Living and His NOOR is Eternal)
Peace, light, barakat, tayid and a batini-noorani Didar,
Noorallah Juma