Baitul Khyal Satado Resources
The following resources have been prepared for personal search and may be useful to you during the Baitul Khyal Satado for spiritual upliftment. Please visit the following:
Peace, light, barakat, tayid and a 'golden noorani didar',
Noorallah Juma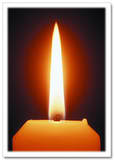 The lit candle represents the Light of Imamat. Let us actualize this Light into our spiritual hearts, heads, & consciences so that we may also be able to submit spiritual & luminous nazranas in the Diamond Jubilee.
Resources for Personal Search