Moti Venti Resources on SalmanSpritual.com
Bismillahir Rahmanir Rahim
In the name of Allah, the Most Beneficent, the Most Merciful.
Ardent Prayer
May our beloved NOOR Mowlana Hazar Imam, through the barakat of recitation of Moti Venti, grant you, your family, your Jamat and the worldwide Jamat luminous (noorani) and spiritual (ruhani) ta'id (help) to advance materially, spiritually and intellectually. May Mowla bestow Sunshine in our hearts, light in our foreheads, and bless all of us with the inner vision of the Truth. Ameen.
I welcome your participation, comments and suggestions.
Peace, barakat, light, tayid, and many batini-noorani didars,
Noorallah Juma
SalmanSpiritual.com
Thursday, June 29, 2017
Haizinda — Qayampaya
(Our Present Imam is Living and His NOOR is Eternal)
Moti Venti mp3 | Holy Ginan Resources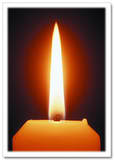 The lit candle represents the Light of Imamat. Let us actualize this Light into our spiritual hearts, heads, & consciences so that we may also be able to submit spiritual & luminous nazranas in the Diamond Jubilee.
Resources for Personal Search