Moti Venti Resources on SalmanSpritual.com
Bismillahir Rahmanir Rahim
In the name of Allah, the Most Beneficent, the Most Merciful.
Moti Vênti Verses and Angelic Salwat for the Launch of the Diamond Jubilee Year
(Project Duration: 7-days from July 3, 2017 to July 9, 2017)
The objective of this 7-day project is to recite 50 verses of Moti Vênti and voluminous Angelic Salwat for the launch of the Diamond Jubilee year. Moti Vênti can be recited in a 7-day format by murids who take a vow to demonstrate their ardent love and humility to the Holy Imam and beg for spiritual elevation. Please bookmark this page if you are interested to do this project.
This is one more tool to ignite the flame into each individual soul and convert it to a roaring Divine fire as described by Imam Ja'far as-Sâdiq (a.s):
The definition of divine love is this: "a divine fire that devours man completely".
Please take a moment to read the Niyat and Prayer List before you embark on this project.
The following resources have been produced to facilitate this project.
Moti Vênti and Angelic Salwat Recitals:
Schedule | Niyat and Prayer List | Salwat Article | All Moti Vênti Resources | Ginans Section

The Schedule Page
Ardent Prayer
May our beloved NOOR Mowlana Hazar Imam, through the barakat of recitation of Moti Venti, grant you, your family, your Jamat and the worldwide Jamat luminous (noorani) and spiritual (ruhani) ta'id (help) to advance materially, spiritually and intellectually. May Mowla bestow Sunshine in our hearts, light in our foreheads, and bless all of us with the inner vision of the Truth. Ameen.
I welcome your participation, comments and suggestions.
Peace, barakat, light, tayid, and many batini-noorani didars,
Noorallah Juma (noor-allah@salmanspiritual.com)
SalmanSpiritual.com
Thursday, June 29, 2017
Haizinda — Qayampaya
(Our Present Imam is Living and His NOOR is Eternal)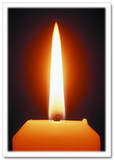 The lit candle represents the Light of Imamat. Let us actualize this Light into our spiritual hearts, heads, & consciences so that we may also be able to submit spiritual & luminous nazranas in the Diamond Jubilee.
Project for friends preparing for Imamat Day 2018
Anant Akhado Verses, Gratitude Dhikr and Angelic Salwat
(40 Days: June 2 - July 11, 2018)
Projects for friends in Vancouver
Anant Akhado Verses, Gratitude Dhikr and Angelic Salwat
(40 Days: May 23 - July 1, 2018)
Ana(n)t nâ Nav Chhuga
Ana(n)t nâ Nav Chhugâ verses, Gratitude Dhikr & Angelic Salwat
(9 Days: July 2 - July 10, 2018)
Recitation of Ana(n)t nâ Nav Chhugâ, 28 dasond verses , Gratitude Dhikr and Angelic Salwat
(9 Days: July 2 - July 10, 2018)
Other Potential Projects
Anant Akhado Dasond Verses
28 Dasond verses from Anant Akhado, Gratitude Dhikr & Angelic Salwat
(9-day Project: TBA)
Anant Akhado Venti Verses
Vênti Verses from Anant Akhado, Gratitude Dhikr & Angelic Salwat
(7 Days: Friday, TBA 10 min before first dua)
Ana(n)t nâ Nav Chhuga
Ana(n)t nâ Nav Chhugâ verses, Gratitude Dhikr & Angelic Salwat
(9 Days: TBA)
Moti Vênti
Moti Vênti verses, Gratitude Dhikr &Angelic Salwat
(7 Days: TBA; 22 min before first dua)
Anant Akhado and Nav Chhuga Combined Project
Anant Akhado & Ana(n)t nâ Nav Chhugâ Verses, Gratitude Dhikr, dhikr of 99 Beautiful Names of Allah and Angelic Salwat
(49 Days: TBA)